Ankawa Royal Hotel is one of the finest business hotels in Erbil, is strategically located within minutes from the International Airport. We combine style, innovation and 24/7 convenience to create a perfectly seamless stay with every modern comfort you deserve. The full team of Ankawa Royal Hotel is here to make your stay in Erbil even more rewarding. We know that you need a peaceful night's sleep after a long day, therefore our 100 spacious, luxurious and elegantly appointed rooms are designed to suit every individual`s personal and corporate needs. Our luxurious bedding will ensure that you wake up rested and ready for the day ahead. The rooms and suites offer uninterrupted views of Erbil, and our restaurants guarantee to satisfy discerning palates.
102 Luxury Rooms

3 Restaurants 

1 Parking Space
Spa & fitness center

1 Swimming pool

5 Meeting rooms different capacities


Start your day with the rich breakfast or share an oriental, eastern lunch buffet with different varieties on daily basis with family and friends in the afternoon.
Breakfast Buffet                 6:30 AM – 10:30 AM
Lunch Buffet                      12:00 AM – 4:00 PM
Dinner Buffet                     6:30 PM – 11:30 PM
Every friday lunch per week; there is 1 man show (oriental singe) for lunch entertainment
Call us to book your table +964 (0) 7509242220, +964 (0) 7714781515

Meet under the sky for freshly grilled meats and enticing salads at the pool during the evening, but do not forget to try our special varieties of shisha, by the open air at the pool borders.
Watch and listen to a beloved famous Singers of Erbil city, performing local oriental & Arabic songs.

DINNER 7:00 PM – 12:00 PM
BAR 8:30 AM – SUNSET
Event EVERY THURSDAY
Oriental Entertainment Program 10:00 PM – 1:00 AM

Call us to book your table +964 (0) 7509242220


Its Italian cosine twisted Mediterranean, you dine during listening to the life traditional songs by the local performers during the whole week, Italian dishes such as risotto, ravioli, and fresh varieties of beef steak are always there to exceed your expectation.
SHISHA SERVICE IS APPLICABLE
DINNER 7:00 PM – 1:00 AM

Call us to book your table +964 (0) 7511844154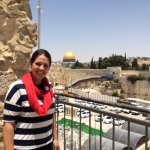 Enjoyed a relaxing, professional massage in this beautiful hotel. You won't be disappointed. Its in a nice section of Ankawa and easy to walk to if you arent staying there. They have good, free WiFi. The food is good too and reasonably priced.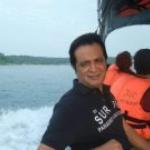 the center of ainkawa..best spot in erbil, Room is medium sized, but the hotel have a good breakfast, big size jacuzzi, nice sauna , massage room, swimming pool, and a party each weekend at Thursday and Friday (rather eastern.. Syrian music)
"Well kept, has every thing any traveler would need, the manager and the receptionist were so friendly and so nice"