Welcome to Ankawa Royal  Hotel & SPA


At Ankawa Royal Hotel, we strive to offer everything you need to succeed. With great accommodations and excellent service, our location perfect for today's traveler to Erbil city. The hotel strategically located within minutes from Erbil International airport and within the Golden Triangle business, commercial and entertainment center, this hotel brings you close to all major avenues. Newly furnished rooms and suites, paired with state-of-the-art meeting and business facilities, make Ankawa Royal Hotel one of the most popular choices for the corporate traveler and one of the finest business hotels in Erbil.
Whether you are here to conduct business or for a family holiday, business and pleasure meet in harmony. The full team of Ankawa Royal Hotel colleagues is here to make your stay in Erbil even more rewarding. in order to maximize your productivity, we will enable you to stay "Always On" by providing dynamic spaces, reliable connectivity, easy access to power and a multitude of ways to relax and recharge.
102 Luxury Rooms

3 Restaurants 

1 Parking Space
Spa & fitness center

1 Swimming pool

5 Meeting rooms different capacities
Stay With Us

We know that you need a peaceful night's sleep after long day therefore our 100 rooms spacious, luxurious and elegantly appointed, designed to suit every individual's personal and corporate needs. With luxurious bedding to ensure that you wake up rested and ready for the day ahead. The rooms and suites offer uninterrupted views of the city's Erbil. Our restaurants guarantee to satisfy discerning palates.
At Ankawa Royal hotel we do things differently. We combine style, innovation and 24/7 convenience to create a perfectly seamless stay with every modern comfort you deserve. So you never have to settle for any place less than Ankawa Royal Hotel.

Dine With US
Dine with us. It's a true culinary delight!
Our extensive menu gives you a great choice of well priced quality meals.  Ankawa Royal Hotel invites you to discover our variety of restaurants designed to meet every one of your culinary needs. There are 3 restaurants at the Ankawa Royal Hotel for you to enjoy and experience.


This restaurant serves international cuisine with buffet or à la carte menus. Enjoy a lavish breakfast, lunch or dinner buffet at Queen restaurant, with extensive variety of international and local cuisine. All daydining International Buffet menu offers elegant indoor seating as well as an outdoor terrace.
The restaurant is located in the lobby.
Breakfast: 7:00 AM – 10:00 AM
Lunch: 12:00 AM – 4:00 PM
Dinner: 7:00 PM – 11:00 PM
Restaurant Style: Buffet | Dress Code: Smart Casual | Cuisine: International | Capacity: 150
Call us to book your table +964 (0) 7509242220, +964 (0) 7714781515

Guests can look forward to a relaxed setting and creative cuisine. This restaurant, with a beautiful outdoor patio, is perfect for a delicious meal, a quick snack ,an aperitif , or a glass of wine or beer. Offering a number of exotic Sheesha flavors and exciting fresh drinks, with live football entertainment on a wide screen and free wifi internet.
DINNER 7:00 PM – 12:00 PM
BAR 8:30 AM – SUNSET
Event EVERY THURSDAY
Oriental Entertainment Program 10:00 PM – 1:00 AM
Restaurant Style: A la carte, Family | Dress Code: Smart Casual | Cuisine: International | Capacity: 100Call us to book your table +964 (0) 7509242220


Experience the Italian touch Primo Cigar Lounge and Bar. Where  our experienced, international team  creates an exciting and inviting atmosphere to relax. Their specialty: Best cocktails with varied ingredients. Every day live soul, funk, jazz and pop music invites guests to swing and party.
Bar: Everyday  7:00 PM – 2:00 AM
Smoking: Yes | Capacity: 75Call us to book your table +964 (0) 7511844154

Your Event With US

Our professional staff will ensure that your special event exceeds your expectations while providing your guests with a memorable experience. Offering an extensive range of meeting and event spaces, all equipped with cutting edge technology. Our range of venues offers the perfect setting for your events, whether it's a conference, business meeting, seminar or private dining occasion. We understand that every event is unique, we pride ourselves in listening and paying attention to details.  The entire Ankawa Royal Hotel Banqueting team understands very well that they are key participants to the success of your event. We will work with you to tailor your package in order
to suit your requirements. Whatever the nature of the function is, these awe-inspiring facilities are certain to make a lasting impression on every delegate and guest.
Here is just a sampling of some of the events that we could arrange for you:
Weddings | Birthday Celebrations | Anniversary Celebrations | Corporate Celebrations | Seminars | Networking Events
To request information on any of our event services please contact us by email: Sales@ankawaroyalhotle.com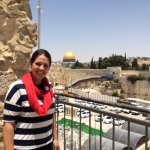 Enjoyed a relaxing, professional massage in this beautiful hotel. You won't be disappointed. Its in a nice section of Ankawa and easy to walk to if you arent staying there. They have good, free WiFi. The food is good too and reasonably priced.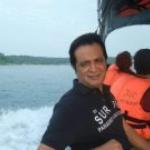 the center of ainkawa..best spot in erbil, Room is medium sized, but the hotel have a good breakfast, big size jacuzzi, nice sauna , massage room, swimming pool, and a party each weekend at Thursday and Friday (rather eastern.. Syrian music)
"Well kept, has every thing any traveler would need, the manager and the receptionist were so friendly and so nice"